Broad Ocean Condenser Fan Motor A2728 A1728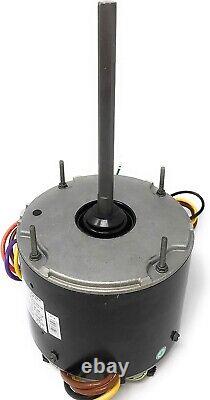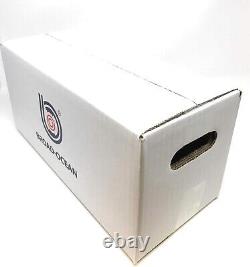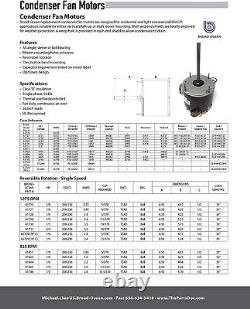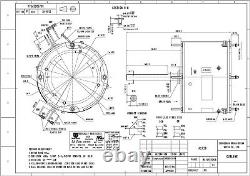 1/4HP, Outdoor Condenser Fan Motor, 208-230 volt, 1075 RPM, 1.8AMP; Capacitor (not included) 5 MFD/370V; SKU: A2728 or A1728. Standard shaft size 1/2" and standard body size frame 48 body OD 5-5/8"; Will replace vast majority of 1/4HP-1075RPM Condenser Fan Motor. All Angle, ball bearing; Rheem mounting holes w/screws installed; Water slinger on shaft; Thru-bolt or band mounting; Double full flatted shaft; Class B insulation; Single phase, 60 hertz; Thermal overload protected; Fan duty, continuous, air over; Totally enclosed non-ventilated; 36 inch leads. Feedback : If You Have Any Type Of Issue Please Reach Out Before Leaving Feedback.
I Will Do Everything In My Power To Correct Any Issues That May Occur. I Try To Be As Fair As Possible And Provide The Type Of Service I Myself Would Expect. Questions : Have Any Questions Feel Free To Reach Out And I Will Respond As Quickly As I Can.